Laser hair therapy in Lahore is performed at our clinic for hair fall control and hair regrowth under the supervision of a foreign qualified specialist. It is a common fact that every day you lose almost 100 hairs from your scalp which can cause severe damage to your scalp. Most people opt for different treatments like laser hair therapy to grow back their hairs. But some people are unlucky to have natural hair growth back. A few of the major causes of hair loss are:
Age

Heredity

Certain Hormonal changes

Medical conditions including lupus and diabetes

Poor nutrition

Side effects of any medical treatment, such as chemotherapy

Extreme stress
Few basic treatments which you can use for stopping the hair loss condition are:
Medications including minoxidil & DHT blocker

Laser therapy
How does laser hair therapy work?
Low-level laser therapy is also known as red light therapy or cold therapy. This therapy is responsible for irradiating photons within the scalp tissues. These all photons are later on absorbed by the weak cells to completely encourage hair growth.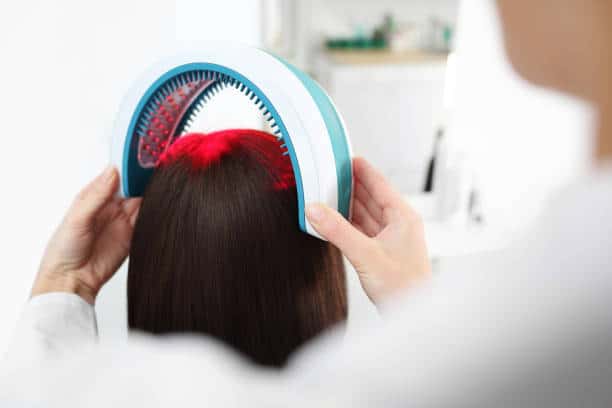 It has been medically researched that the whole procedure has been safe and is less invasive as compared to hair transplant surgery. The whole theory of the laser treatment for hair loss is in the fact that the low-dose radiation treatments simply invigorate circulation and stimulation that fully encourages hair follicles to grow new hair.
The final results of this treatment are fully inconsistent which differs from one person to another. So it is very much obvious that some extra research is needed to be done.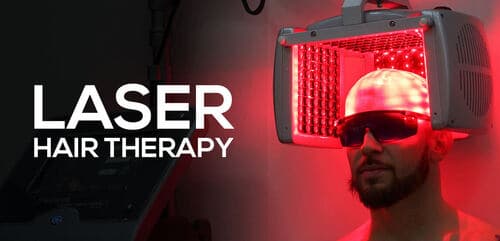 What are the main positives of laser hair therapy for hair loss?
There are quite a few major reasons which will highlight the fact that you should go for this procedure. A few of the main positives are:
It is noninvasive

Complete painless

Does not have any side effects

Increases your hair strength
What are the main negatives of treatment?
A few of the major negatives that might resist people to choose laser hair therapy treatment are mentioned below:
To receive better results, you have to pass yourself through various sessions in a week. This will make it tiring for you because the whole process is so time-consuming. It will take long months to display the successful and healthy growth of new hairs.

Plus, it is also expensive. You have to keep a budget of 30 to 40 thousand Pak Rupee for this treatment.

For some people, it is not effective at all. It is only effective for the people who will take this treatment in the early stages of hair loss.

This treatment has to interact with various medications. You should never opt for this treatment if you are on some photosensitizing medications. Photosensitizing is a chemical alteration towards the skin that somehow increases someone's sensitivity towards the light.

There is no such evidence related to long-term safety or its effectiveness.
Frequently Asked Questions-FAQs
Is it possible to see results after one session?
No, it is not! You have to attend almost 6 sessions maximum to see great results. It is impossible to see new hair growth after the first session. After a few sessions, you will experience a smooth skin layer on your scalp after which new hairs will regrow.
2. Can laser hair therapy cause cancer?
No, it is low level radiation and does not harm body cells and therefore no cancer at all.
3.What is laser hair therapy cost in Lahore Pakistan?
Normally, it is charged 3000 Rs per session and two times per week this treatment is required. An average 6 to 12 sessions required to see visible results and improvement.
4.Who will perform the laser hair therapy in Lahore Pakistan?
Dr. Ahmad Chaudhry will perform the procedure at his clinic. The whole procedure will take 20 to 25 minutes.
5.How to get an appointment?
To get an appointment you can call, write or WhatsApp. There is no checkup or consultation fee so that you can discuss your problem with our specialist.
Final Verdict
If you are very much conscious about your hair loss and if you want to get a new growth of healthy hairs, then do consult your doctor for a successful laser therapy treatment! This is the best option for those who are in the early stages of their hair fall. This treatment has both negatives and positives which you should consider before you finalize your appointment. You have to prepare yourself in advance for the continuous sessions.
"Laser hair therapy for hair fall and hair regrowth in Lahore is available at our clinic and we charge per session and usually two sessions or treatments are required per week. This therapy can be combined with other options. If you are looking for laser hair therapy in Lahore then you can call us and get an appointment for free consultation and checkup"
People also search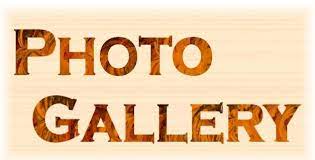 Get free checkup | Write or WhatsApp | +92-333-430-9999