Body hair removal laser for men in Lahore- the technology has been on the rise for years and, like unwanted hair and stubble, it is not going anywhere soon. This is because of the characteristic effectiveness of laser hair removal; it is permanent and has minimum chances of another return trip to the spa or beauty centre. This is a procedure which has been performed for the past 20 years, and has braved through times when many new and improved methods as well as devices have arrived. This bears witness to its popularity among customers who prefer this procedure for everlasting results.
The primary and foremost principle is selective photo-thermolysis (SPTL). SPTL is the congruence of a specific wavelength of light and pulse duration to obtain the most effective result on a targeted tissue with minimal consequences on surrounding tissue. Melanin is primarily considered the ideal chromophore for all lasers currently on the market. Because of the phenomenon when only selective photons of light are absorbed, only black or brown hair can be effectively removed. Further narrowing it down, it works best with dark and coarse hair. Gathering it all in a nutshell, the laser beams highly concentrated light onto the follicles. The pigment in the follicles, the above mentioned melanin, absorbs the concentrated light. That is what actually removes the hair.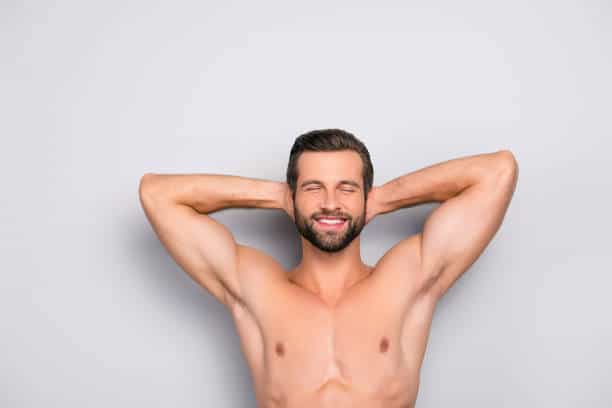 There are a number of factors that determine what kind of laser is going to be used to remove your specific hair. These factors are immensely important for consideration before procedure because in case the wrong wavelength is used, the side effects on the corresponding skin can be quite unpleasant. Such factors include the hair colour, skin colour, thickness and the location. Using the wrong laser can cause darkness of the skin, burns, or the treatment just may not work at all. That is why professional doctors take all these factors carefully into account before the procedure. The ideal combination is light skin and dark hair, producing the best results, but new lasers are now able to target dark black hair with some success in patients with dark skin.
Various lasers in most procedures include the Alexandrite (755nm), Diode (819nm) and the YAG (1064nm). For patients in Lahore, Pakistan the Alexandrite laser would not be too effective as it is almost completely attracted by the melanin, so none of the energy makes it to the hair. The YAG laser, however, has proven to be most useful as it has a longer pulse and goes much deeper than the Alexandrite.
Body laser hair removal for men in Lahore is getting more popular due to various cosmetic reasons. Despite what it may sound like, it is overall a medical procedure. All treatments should be performed by well-trained medical and nursing professionals. Each practitioner should be extensively trained before performing any treatments. Fortunately, Lahore is a city that offers a variety of such clinics and beauty centres that possess the necessary equipment and expertise for such procedures. And the trend towards body laser hair removal for men in Lahore Pakistan is certainly on the high, with men being more and more appreciative of good appearances and possessing a smooth, hair free body that inspires confidence as well as attracts members of the opposite gender. To get an appointment or free consultation you may call / WhatsApp +92-333-430-9999